Skip to main content.
Making the Break to an Independent Advisor?
Whether you're still thinking about breaking away, or you've recently taken the leap of faith to go independent—one of the biggest decisions you'll face is choosing the best advisor technology to support your needs.
Orion's Financial Advisor Technology Powers your Breakaway Journey
Just as you support your clients on the road to a better financial future, your technology partner should support your firm with robust and intuitive solutions to daily challenges. Orion helps you increase efficiency and grow your business, so you have more time to focus on what's important: helping your clients. Our financial advisor technology is built to be as flexible as your unique RIA firm, with everything you need available in a single place.
YOUR BREAKAWAY PLAYBOOK
Access your step-by-step guide to the road to independence and learn how technology can drive success.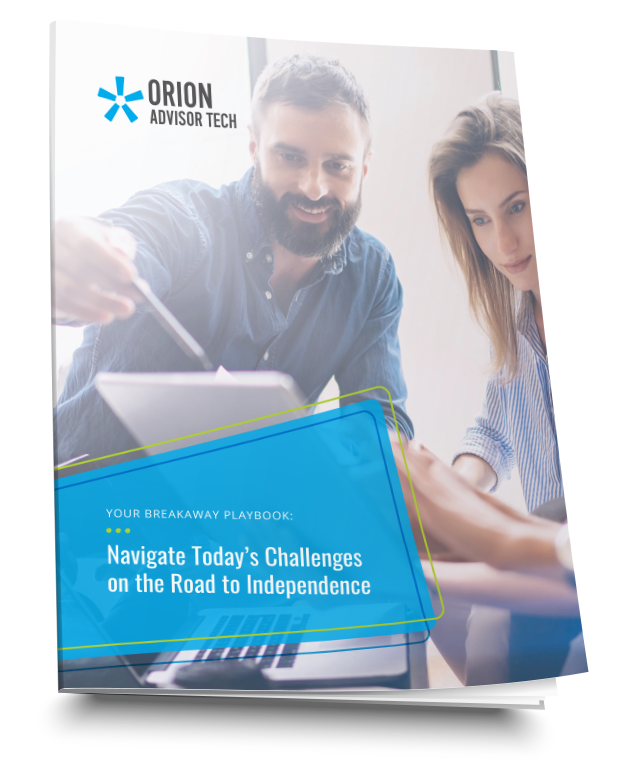 Start on Your Road to Independence
Whether you're looking for financial planning tips, curious about the best RIA billing software, or interested in practice management strategies for newly independent financial advisors, you'll find the resources you need to build your business here.
ADDITIONAL RESOURCES
Gain insights and actionable advice from other independent advisors, as well as industry thought leaders who understand the process of setting out on your own.
Navigate Today's Challenges
on the Road to Independence
How Can We Help Your Transition?
Contact Orion today to schedule a demo of our platform and discuss how we can partner to support your journey to independence.

Privacy Policy
2523-OAT-9/24/2021