Making Sense of Market Chaos with

Orion Risk Intelligence
You can't afford to wait to incorporate Risk Intelligence in your firm's workflow.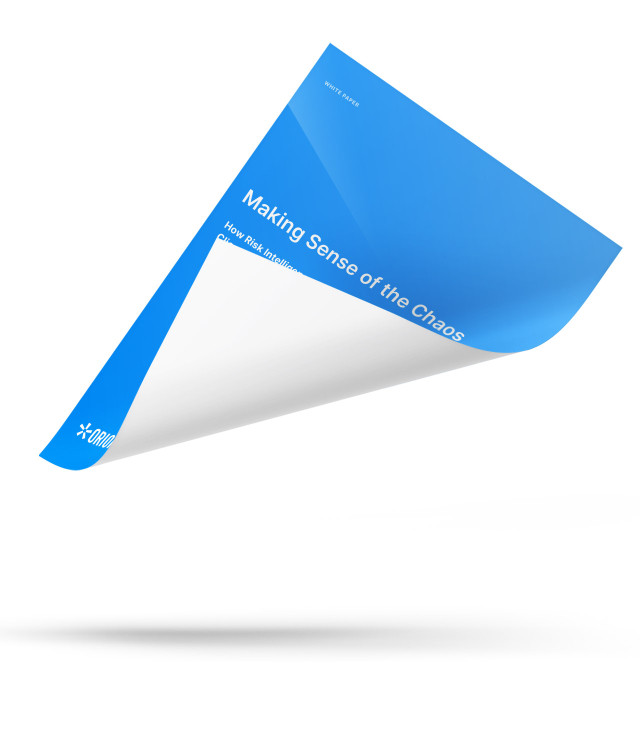 Whitepaper
Risk Intelligence for Uncertain Times
Advisors have traditionally relied on a cursory review of client risk tolerance. But today's world is volatile, and that approach no longer works.
Enter Orion Risk Intelligence, which enables advisors to go beyond the simple RTQ to build deeper client relationships and more informed financial plans. This whitepaper explores risk technology and how one firm is putting it to use with remarkable results.
How Can You Leverage Risk Intelligence?
Let us show you what our cutting-edge risk solutions can do for your firm.
Access to the services presented is provided solely as a service to financial advisors. Orion Risk Intelligence does not make recommendations or determine the suitability of any security or strategy. Past performance of a security or strategy does not guarantee future results. Orion Risk Intelligence research and tools are provided for informational purposes only. While the information is deemed reliable, Orion Risk Intelligence does not guarantee its accuracy, completeness, or suitability for any purpose, and makes no warranties with respect to the results to be obtained from its use.
Compliance Code: 0 2 9 9, Oroin Advisor Technology, February, 1, 2023
© 2023 Orion Advisor Solutions
0299-OAT-2/1/2023