Skip to main content.
General Privacy and Security Statement
Orion Advisor Solutions, Inc (Orion), takes your privacy and security very seriously and  strives to stay in the front of cybersecurity. Below is information on our current practices.
Privacy Security Certifications
Privacy
GLBA Policies
GDPR
Orion Tech Privacy Content (applicable to users of our Orion Advisor Technology service offerings, including the Orion Tech, Orion Planning, and HiddenLevers service platforms)
Security
We adhere to the following security frameworks and standards:
Technical Controls Summary

Identification & Assessment of Risks
Asset Inventory
Business Impact Analysis
Defined Security Roles
Monitoring of Regulatory Requirements
Internal/External Vulnerability Scans
Documented Risk
Management Process
Impact Likelihood

Access Controls
Multi-Factor Authentication
Need-to-Know Access
New Hire/User Access Forms
Changes to Access Require Authorization
Internal Audit Review
Controlled Remote Access

Protection of Network and Info
Access Control
Awareness & Training
Data Security Policies & Procedures
Intrusion Detection Software
Backup Procedures/Data Replication
Routine Testing/Scans
Encryption

Response & Recovery
Incident Response Policy
Communication Plan
Forensic Analysis of Events
Policies & Procedures
Routinely Updated
Mitigation Activities to
Prevent Expansion
Plans include External Support from Law Enforcement
Cybersecurity Insurance Policy

Oversight of Vendors & Third Parties
Separate "Guest" Network
No WAN Connections
Visitor Policy
Internal/External Vulnerability Scans
Third-Party Policy Includes Cybersecurity Responsibilities
Routine Testing/Scans
Controlled Access

Detection
Incident Response Policy
Event Correlation Software
Defined Security Thresholds
Continuous Monitoring
Anti-virus/Malware Programs
Intrusion Detection and Prevention
Internal/External Vulnerability Scans
Certifications
We Are ISO 27001 Certified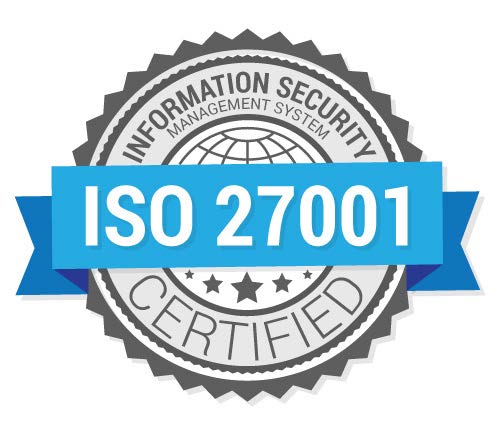 Orion and its subsidiaries have adopted an Information Security Management System (ISMS) and is ISO/IEC 27001 certified.
This certification is the highest security standard in the technology industry and verifies that we possess the required internal controls to operate, monitor and maintain an ISMS that:
Meet both US and international guidelines
Has been and continues to be reviewed and approved by accredited ISO auditors
STILL HAVE QUESTIONS?
Get in touch today by emailing us at privacy@orion.com
0912-OAS-5/24/2022